blue sweater - gifted, old
tulip skirt - thrifted
blue clutch - thrifted purse worn as a clutch
I've been meaning to do a birthday post but just didn't know what to say. I turned 40 three weeks ago. Yesterday finally spent my bday money on a new haircut and highlights. Probably have gone a little overboard with highlights, but hey! I may be going through my mid-life crisis and if I want bright highlights I'll get em. Ha!
The very young receptionist at the hair salon told me it was OK (she meant OK to be 40), to which I replied: "Heck, yeah it's OK. It's great. I am just now starting to live MY life!"... Those of you who are around my age, are married and/or have small children and/or busy careers know what I'm talking about. Despite all my health problems, I still have so much ambition and aspirations in me... almost like a 17 year old (and I was a very very ambitious 17 year old), except wiser and with more experience now. I don't like staying angry or petty. Steve Job's words from his
famous speech
keep ringing in my head:
"Don't let the noise of others' opinions drown out your own inner voice. And most important, have the courage to follow your heart and intuition. They somehow already know what you truly want to become."
yellow skinny belt (not worn for the outfit) - SteinMart
Tulips in the Fall? Why not?! This skirt was almost lost in between all the other old, used skirts at Goodwill. When it saw me walking by, it practically jumped out at me pleading: "Save me! Please take me home!" I replied: "Oh yes, I'll take you home baby! I'll take a very good care of you. I'll wash you, I'll iron you, I'll style you the way you've never been styled before. I'll love you for always and I'll give you a new life!" Wouldn't you have done the same?! Those colors alone make me drool.
Linking up with Real Momma, Real Style: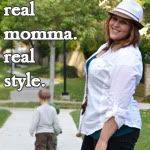 Listening to Royksopp's Senior Living these days: